Global Home Decor & Accessories Store Design
Transformed small family business into a global competitor. Conducted market research, improved branding, created new selling channels, and designed a new store and ecommerce platform. Developed a marketing strategy to engage the target audience. Resulted in a significant improvement in brand recognition and market share.
Overview & Scope
Our client, a small family business operating from residential locations, was facing tough competition from well-established brands like Bateel, Christoffle, and Patchi. The client wanted to transform their business into an international brand and compete with these industry leaders.
Our consulting and design firm worked closely with the client to strategically uplift their brand and market positioning. We identified key areas for improvement and created platforms for new selling channels such as ecommerce and retail stores. We also improved the client's current product offerings to better align with the needs and preferences of their target audience.
Our efforts resulted in a significant improvement in the client's brand recognition and market share. The client was able to successfully compete with established players in the industry and expand their business globally. Our work not only transformed the client's business but also helped them establish a strong and recognizable brand identity.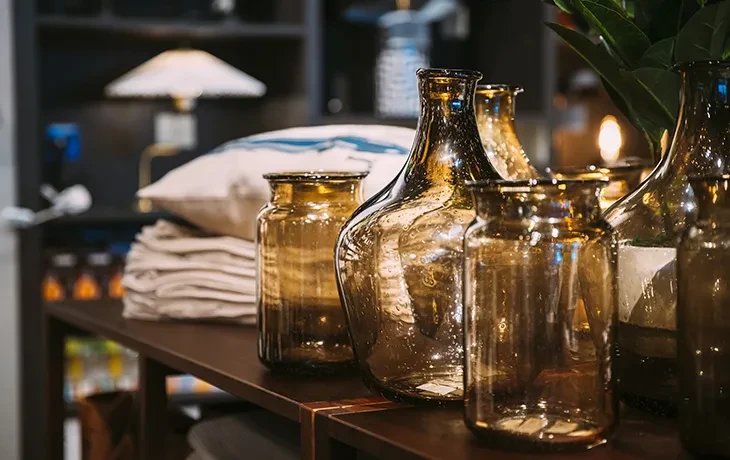 Services
Market Research
Conducted thorough market research, benchmarking, and best practices analysis
Analyzed the competitive landscape and identified areas for improvement
Developed a comprehensive customer profiling approach
Conducted an audit and analysis of the customer journey to identify gaps and opportunities for improvement
Design
Uplifted the client's brand through logo creation and other design elements
Created marketing assets and guidelines to maintain consistency across all touchpoints
Developed packaging design that aligned with the brand's image and values
Improved merchandising and category management to enhance the customer experience
Created a new store design that maximized sales potential
Provided execution supervision to ensure seamless implementation of the design elements
Developed retail guidelines for consistency across all stores
Designed and implemented an ecommerce platform to expand the brand's reach
Strategy
Designed an improved customer journey that accounted for all touchpoints and interactions
Positioned the brand to better compete with industry leaders
Created compelling content and copywriting that resonated with the target audience
Developed a comprehensive marketing strategy that aligned with the client's goals
Created a marketing calendar and managed social media to maintain consistent engagement with the target audience.