Innovative Snow Resort Feasibility and Design
Created an innovative snow resort for a government in the MENA region, focusing on sustainability and incorporating technology to enhance the guest experience. Our services included market study, competitor analysis, and feasibility studies, resulting in a unique destination with over 250,000 square meters of new offers.
Overview & Scope
We collaborated with a government in the MENA region to create an extraordinary new resort concept. Our team was tasked with designing and developing a mega snow resort that would offer an authentic winter rural experience, complete with a range of facilities, including retail shops, dining outlets, unique experiences, and much more.
To bring this innovative project to life, we began by conducting an extensive research and analysis process to gain a deeper understanding of the cultural and regional factors that would influence the resort's design and development. We worked closely with our client to understand their vision for the project and their goals for its success. Our team then set to work on creating a comprehensive strategy that would guide the project's implementation, from the initial planning stages to the final execution.
Throughout the development process, we kept a strong focus on sustainability and environmental impact, ensuring that the resort would be built using eco-friendly materials and practices that minimize its carbon footprint. We also incorporated state-of-the-art technologies to enhance the guest experience, including smart infrastructure, virtual reality simulations, and augmented reality applications that allow visitors to immerse themselves in the resort's unique environment.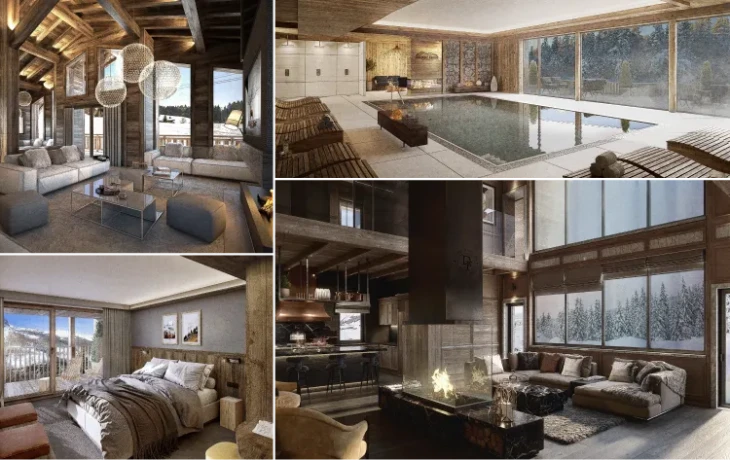 Services
Key Focus
Creating a unique destination that offers an authentic winter rural experience
Defining new master planning in line with global hospitality, leisure, and entertainment standards
Defining the overall experience for guests, including unique experiences, dining options, and retail shops
Setting up new business opportunities that are economically viable and have a long-term vision
Building an economically viable and long-term vision for the resort
Services
Designed over 250,000 square meters of new offers, leisure, and entertainment destinations
Conducted a market study to understand the target audience, their needs, and preferences
Conducted a competitor analysis to identify the gaps in the market and develop a unique value proposition
Designed the consumer experience to create a memorable and immersive experience for visitors
Profiled the target audience to understand their preferences and create personalized experiences
Developed a comprehensive strategy to guide the project's implementation, from planning to execution
Developed a vision and unique selling proposition to set the resort apart from competitors
Created new revenue opportunities by optimizing the offer mix to increase footfall and dwell time
Developed an investment plan associated with new and direct business opportunities
Conducted a feasibility study to ensure the project's financial viability
Developed a master plan that balances peak hours, increases dwell time and optimizes the offer mix
Developed a resort branding and naming strategy to create a strong and memorable brand identity
Created a conceptual design that aligns with the project's vision and unique selling proposition
Developed a design that brings the project to life, including 3D visualization