Leading FMCG Company Brand Architecture in UAE
Revamped the rice portfolio of a leading FMCG company in the UAE with a more diverse and competitive product range. Conducted a comprehensive market study, developed a new portfolio strategic direction, and created a brand architecture system, resulting in a stronger brand offering with increased customer appeal and loyalty.
Overview & Scope
A leading FMCG company in the United Arab Emirates with a highly successful rice portfolio recognized the need to make changes in some of its rice brands in order to enhance the portfolio's competitiveness and maintain its leadership position. We were engaged to help in that sence given our extensive expertise in building and growing brands in the food market.
Our challenge was to create a new strategy for the rice portfolio that would boost the brands' performance and help them compete with top players such as Tilda and India Gate. The objective was to gain market share and increase brand awareness across the region.
After carefully assessing the market and the competitive landscape, we developed a comprehensive plan to revamp the rice portfolio. This involved cutting non-performing brands, restructuring existing brands, and rebranding and reinvesting in brands with potential. Our team ensured that all investments were focused on areas with a clear return on investment, which helped to maximize the impact of their strategy.
With our team expert guidance and strategic planning, the rice portfolio is now even stronger, and its brands are better positioned to succeed in the market. The result is a more competitive and diverse product offering that appeals to a broader range of customers.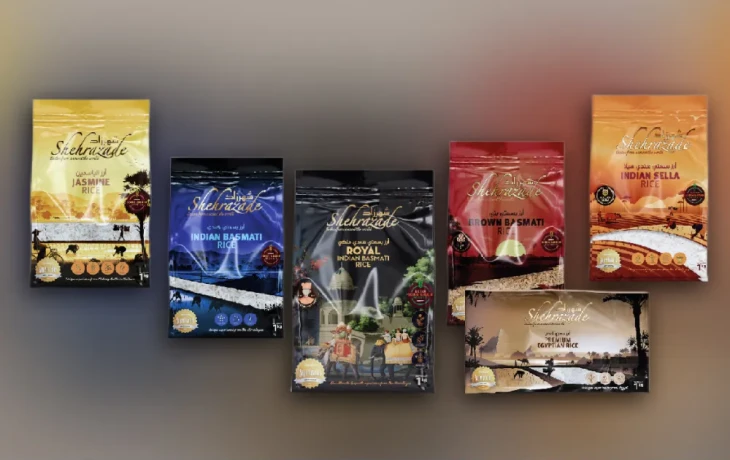 Services
Market Study
Conducted a comprehensive UAE market consumer profiling to define target customer personas and value propositions for the rice category portfolio. This involved identifying changing consumer lifestyles and behaviors, and determining unique selling points (USPs) relevant to satisfying the needs of target customers in the UAE at different levels, including range and SKUs
Provided an overview of the UAE market category, defining the ideal experience to create for different segments of target customers. This included analyzing key market facts and figures such as market share, performance, breakdown by location, product type/size/brand, distribution channels, etc.
Benchmarked the rice category portfolio against best market practices and case studies, providing valuable insights to inform the strategic direction of the project
Strategic Direction
Developed an executive feasibility report that summarized the findings of the market study, including commercial, technical, and financial analysis. This informed the strategic direction for the rice category portfolio, ensuring a sound foundation for future decisions
Developed a new portfolio strategic direction, based on the insights gained from the market study and feasibility report. This helped to refine the brand discovery process and ensure the successful implementation of the brand architecture system
Brand Discovery, Portfolio Definition & Architecture
Conducted a brand visual audit to identify the DNA of the brand and range, visual equities, and opportunities to strengthen the portfolio. This helped to create a comprehensive brand architecture system across the main key product category identities
Defined the portfolio of brands and the relation between the master brand and its product/category ranges and brands. This involved creating a coherent and cohesive brand architecture system that provided a strong foundation for creative development
Provided creative development of brand logos, artworks, color pallets, style, packaging, merchandising, retail execution collaterals, etc. This ensured that the new brand architecture system was effectively communicated across all customer touchpoints, enhancing brand recognition and customer loyalty
Created a portfolio guideline that provided clear guidance for future development and management of the rice category portfolio. This helped to maintain consistency and coherence across all elements of the brand architecture system, ensuring its ongoing success