Leading Supermarket Chain Private Labels Design
Transformed the brand of a multinational supermarket chain in the Middle East through innovative private label strategies, effective retail planning, and brand experience design. Improved brand perception, customer engagement, and overall business success with unique selling points, engaging packaging concepts, and a comprehensive private label adaptation and rollout.
Overview & Scope
A renowned Arabian multinational supermarket chain that operates in several countries in the Middle East, including the United Arab Emirates, Egypt, Qatar, Lebanon, Oman, and Pakistan sought our expertise to improve their brand presence and consumer perception, which were key to increasing customer loyalty and driving business growth.
To achieve this goal, our team developed an innovative and comprehensive approach. We began by creating effective positioning strategies, which helped the supermarket chain differentiate itself from competitors and stand out in the crowded retail market. Our team then developed a range of private label communication assets that effectively conveyed the brand's unique value proposition, including its commitment to quality, affordability, and convenience. These assets included branding and packaging designs, in-store displays, and digital assets, all tailored to meet the needs and preferences of the target audience.
Moreover, we designed private label products across all categories, ensuring that the brand's offerings were of the highest quality and met the needs of its diverse customer base. By focusing on private label products, we were able to create a unique selling proposition for the supermarket chain and build customer trust and loyalty. With our innovative approach, we were able to significantly improve the brand's overall customer experience, which led to increased customer satisfaction and loyalty. As a result, the supermarket chain was able to drive greater business success and further establish itself as a leading player in the competitive retail industry in the Middle East.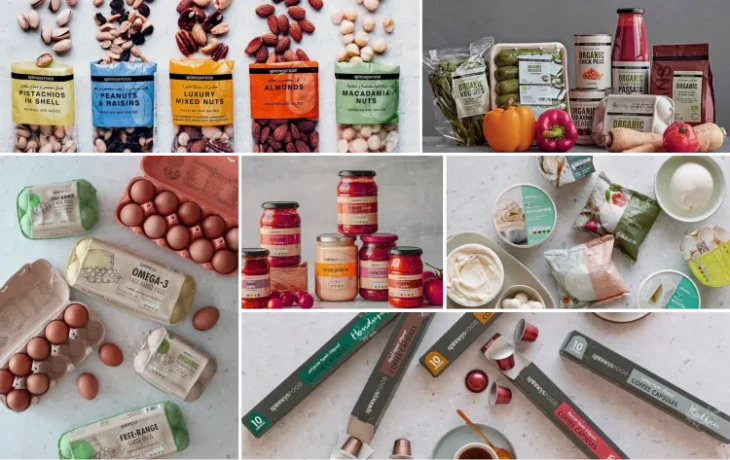 Services
Market research and analysis: We conducted thorough market research and analysis to obtain key market facts and figures, including market share, performance, breakdown by location, product type/size/brand, and more. This allowed us to gain a deeper understanding of the market and identify opportunities for the brand to differentiate itself and stand out from competitors
Retail strategies: Based on our market research and analysis, we developed effective retail strategies that aligned with the brand's goals and objectives. Our strategies helped the brand enhance its product offerings, improve customer engagement, and drive business growth
Benchmarks and best market practices, case studies: We provided benchmarks and best market practices by conducting case studies and analyzing competitor activity. By doing so, we identified successful strategies and tactics used by other leading brands in the market and incorporated them into our approach
UAE market category overview: We conducted a comprehensive overview of the UAE market category to identify market trends and consumer preferences. This helped us design private label products that met the unique needs of the target audience
Defining unique selling points (USPs) relevant to satisfying the needs of target customers in UAE at different levels, including range and SKUs: We identified the brand's unique selling points that would be relevant to satisfy the needs of the target customers at different levels, including range and SKUs. This allowed us to design private label products that resonated with the target audience
Private label brand architecture: We developed a private label brand architecture that aligned with the brand's overall strategy and goals. This included defining the different tiers and categories of private label products
Brand and product naming and design: We created effective and engaging brand and product names that aligned with the brand's unique value proposition. We also designed the branding and packaging for the private label products
Packaging concepts, design, and execution: We developed innovative and creative packaging concepts that captured the brand's essence and resonated with the target audience. We also executed the design and packaging for the private label products
Private label adaptation and roll-out: We adapted and rolled out the private label products across all categories in the different markets where the supermarket chain operates
Instore communication, campaign activations, and POSM asset design: We designed effective instore communication, campaign activations, and POSM assets that helped the brand engage with its customers and enhance their overall shopping experience