Home Decor & Accessories Retailer Store Design
Revamped Home Decor & Accessories Retailer's brand and store design with comprehensive design and strategy services. Increased revenue and market share while revitalizing the customer experience to stay relevant to today's customer.
Overview & Scope
As competition in the retail industry intensified, a prominent Home Decor & Accessories retailer recognized the need to update their heritage brand to remain relevant to today's customers. The retailer is known for promoting the beauty of art de vivre, art de la Table, and the art of design, offering a wide range of luxury, artistic, classic, and modern decorative pieces for homes that allow customers to express their unique lifestyles.
The project's scope involved revamping the brand and store design to achieve specific objectives. This included making the brand and store more relevant to modern customers, offering new brands, categories, and pricing options, modernizing store categories, and defining a clear shopper experience across all touchpoints, both before and after purchase.
The redesign aimed to enhance the customer experience and revitalize the retailer's brand image, while also increasing revenue and market share. The case study offers insights into the challenges faced by the retailer and the strategies implemented to meet their goals.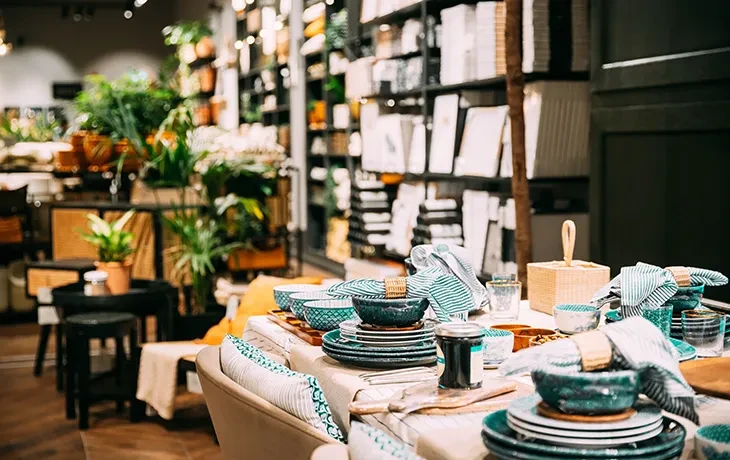 Services
Branding Design
Developed brand creation that included brand story, personality, and tone of voice
Provided creative directions such as color palette, graphic mood board, and instore ritual directions
Created marketing assets and guidelines
Upgraded the logo design
Designed typography, graphic elements, artwork, colors, and layout code, and brand supporting pattern
Designed packaging for up to 10 SKUs
Retail Design
Provided merchandising and category management services
Designed new stores and supervised their execution while creating retail guidelines
Developed zoning and circulation plans that determined the location of each function or category on the general floor plan
Provided 3D visualization to aid in the design process
Strategy
Designed the customer journey to enhance the overall customer experience
Determined the brand positioning to align with the retailer's goals
Developed a product portfolio strategy to offer new brands, category mix, and price points to appeal to a wider range of customers