Leading Consumer Goods Distributor Store Design
Collaborated with a leading GCC wholesale distributor of consumer goods, our firm conducted an extensive market study and designed an innovative store layout that enhanced customer experience and drove sales. Our approach, which included step-by-step customer journey design and immersive retail environment, helped to create a differentiated shopping experience for customers and increase our client's sales, setting them up for future success.
Overview & Scope
We collaborated with a prominent wholesale distributor of consumer goods and services in the Gulf Cooperation Council (GCC) region to create an innovative store design strategy that would not only enhance the customer experience but also drive sales.
To achieve this goal, we employed a comprehensive approach that centered around developing an immersive store environment, which would allow customers to experience the products in a setting similar to where they would be used. Our design team meticulously evaluated various factors, such as lighting, display fixtures, and product placement, to create a holistic shopping experience that was both practical and visually appealing.
One of the key aspects of our approach was the strategic placement and display of products to encourage sales of specific categories and SKU's, while also enabling cross-selling opportunities. Through this method, we aimed to guide customers on a journey that simulated the product experience, which helped them to envision themselves using the products and cultivate a sense of aspiration to purchase.
Overall, our redesign efforts not only led to a significant improvement in the shopping experience for customers, but it also translated into increased sales for our client. The new store design and layout helped to differentiate the brand and stand out in a crowded marketplace, making it a success story for all parties involved.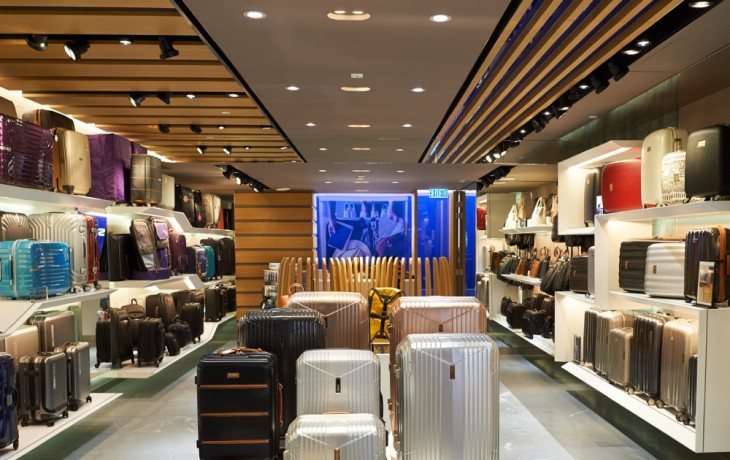 Services
Market Study
To gain a deeper understanding of the market, our team conducted an extensive market study that included benchmarking and best market practices, case studies, and competitive landscape analysis. We also conducted a customer profiling and shopper journey audit to gain insights into customers' behavior and preferences, which allowed us to develop a tailored store design that aligned with our client's target customer base. Our market study helped our client stay ahead of their competition and create a differentiated shopping experience.
Strategic Direction
Based on our market study, our team created a step-by-step customer journey design that provided our client with a strategic retail concept with key touchpoints that would elevate the customer experience. We also offered category management services, which helped our client achieve their sales goals by optimizing product placement and pricing strategies. Our strategic direction aimed to create a seamless and enjoyable customer experience that would leave a lasting impression.
Retail Concept Creation
We translated our strategic direction into a physical store design by providing zoning and layout recommendations that optimized the use of space, 3D visualization to help visualize the design concept, and FF&E specification to ensure that the furniture and fixtures aligned with the overall design vision. Our team designed the navigation and merchandising to create an immersive shopping experience that engaged customers and drove sales. To ensure the successful implementation of our design, we provided technical documentation and retail guideline creation for future adaptation, which allowed our client to seamlessly adapt and implement the retail concept in their future stores.